23 April, 2022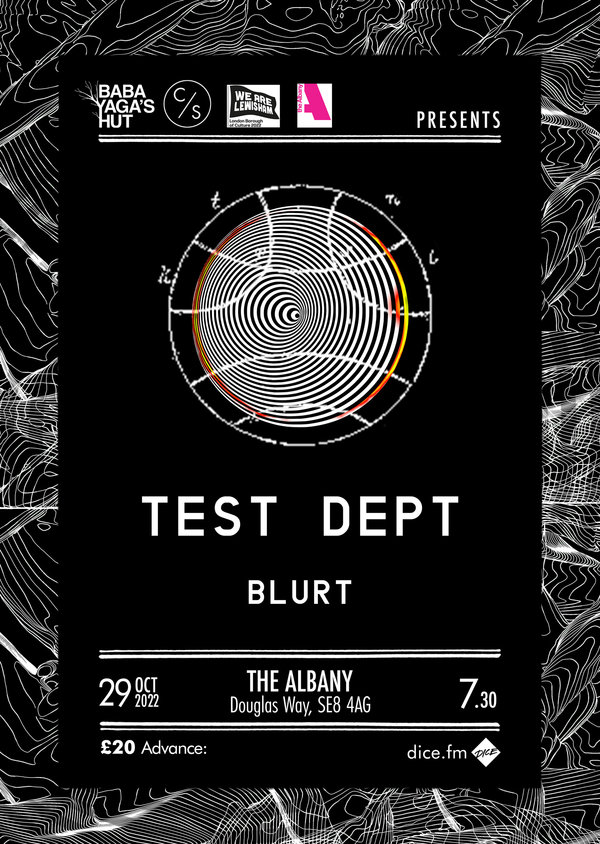 Postponement of the Test Dept show at The Albany, Deptford, London on May 6.
Due to a family tragedy within the group it is with very much regret and a deep sadness that we have to announce the postponement of the Test Dept London show which was due to be presented at The Albany on May 6 2022.
We are looking to present a new project to our London audience at The Albany later in the year on Oct 29.
Tickets already purchased for the May 6 show will be automatically transferred over and refunds offered to those who can't make the new date.
New tickets can be purchased here:
https://dice.fm/event/mq82r-test-dept-blurt-29th-oct-the-albany-london-t...
We hope that our audience can understand this unprecedented move and ask that you bear with us during this difficult period.
TD