19 June, 2023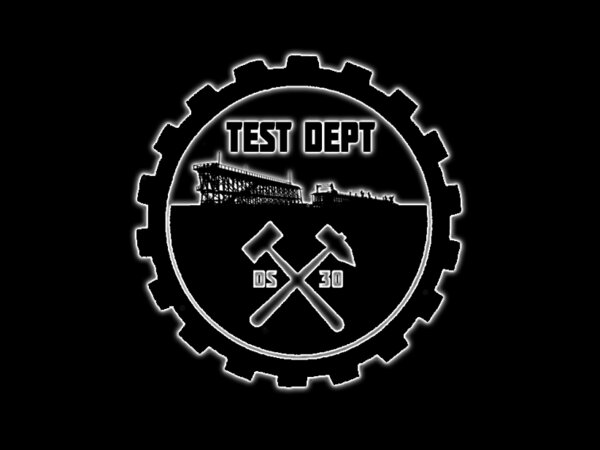 Test Dept are proud to announce that they will feature in the 'Machinations' exhibition, opening on 20/06/23 at the prestigious National Centre of Art Reina Sofia Museum in Madrid.
...the primordial role of the machine is "to machinate"; namely, to conspire against established power, to imagine new possible assemblages, to invent the necessary means for radical transformation.
...Machinations explores different forms of resistance, coalition and creativity that materialises in the present...
The works presented stretch across a broad array of formats and techniques that approach drawing, painting, comic books, sculpture, theatre, dance, performance, installation, film, video and animation from a critical perspective.
https://www.museoreinasofia.es/en/exhibitions/machinations
Organized by:
Museo Reina Sofía.
Curatorship:
Pablo Allepuz, Manuel Borja-Villel, iLiana Fokianaki, Rafael García and Teresa Velázquez.
Artists:
Georges Adéagbo, Efrén Álvarez, Ismaïl Bahri, Sammy Baloji, Jean-Pierre Bekolo, Ahmed Bouanani, Touda Bouanani, Rojava Film Commune, Cian Dayrit, Test Department, Ângela Ferreira, Hermanos Frenkel (Herschel, Shlomo y David Frenkel), Dora García, Florencia Rodríguez Giles, Heiner Goebbels, Patricia Gómez y María Jesús González, Huanchaco (Fernando Gutiérrez), Femke Herregraven, Iconoclasistas, hackitectura.net (Pablo DeSoto, Sergio Moreno y José Pérez de Lama), Yervant Gianikian y Angela Ricci Lucchi, Abu Bakarr Mansaray, François Pain y François Marcelly-Fernandez, Rabih Mroué, Bouchra Ouizguen, Taring Padi, Antón Patiño, Juan Pérez Agirregoikoa, Todo por la praxis, Dania Reymond, Monlee y Roxlee, Eran Schaerf, Tejal Shah, Tai Shani, Rayyane Tabet, Raphaël Grisey y Bouba Touré, Loreto Martínez Troncoso, La Rara Troupe, Alexander Tuchaček, Gee Vaucher, Simón Vega, Vangelis Vlahos, Abdul Hay Mosallam Zarara, Zush (Alberto Porta Muñoz)