8 August, 2020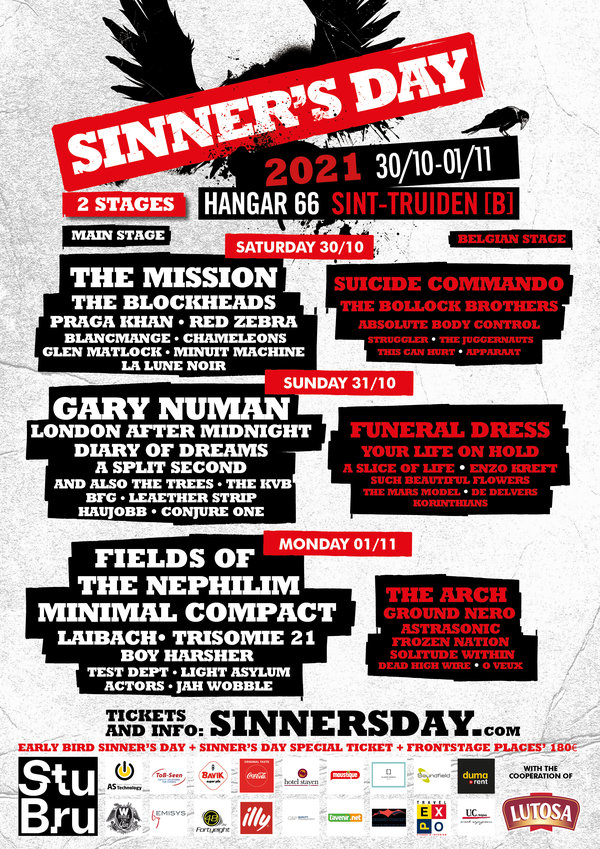 TD to play the re-arranged Sinner's Day Festival on 01.11.21
we are excited to join old friends Laibach and Light Asylum for the Monday line-up.
Tickets and info:
www.sinnersday.com
This of course can be subject to change.
We were due to play Sinner's Day this year, but it was sadly called off due to Covid-19
We are very much hoping that the festival for next year can happen.
Stay Safe