15 April, 2016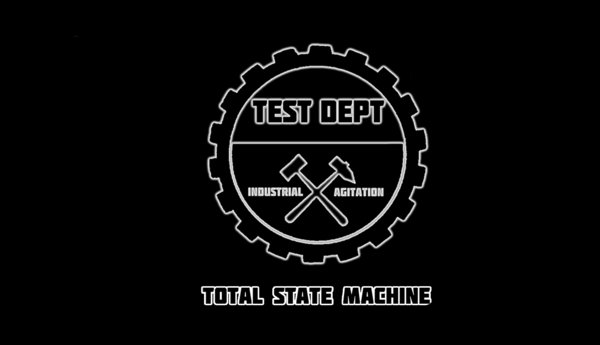 Test Dept Total State Machine Deutschland
Test Dept return to Germany with Total State Machine a major exhibition, book launch and film screening of DS30.
These events are part of the 'Forum für Zeitbasierte und Politische Kultur'
(Forum for Time-Based Art and Political Cultur) at Galerie KUB, Opening 16:00 on 12th May -16th May 2016.
Further details will be updated at:
https://www.facebook.com/events/934128030041762/
http://www.galeriekub.de/
Test Dept: Redux will perform live for the finale of the WGT Festival's 25th Anniversary at the Volkspalast, Kuppelhalle, Leipzig on Monday 16th May.
Original core members Cunnington and Jamrozy will continue to chart new territory with a new live set up with firebrand drummer Zel Kaute and noise maestro Charles Poulet. They will be augmented by special guests to be announced.