1 March, 2014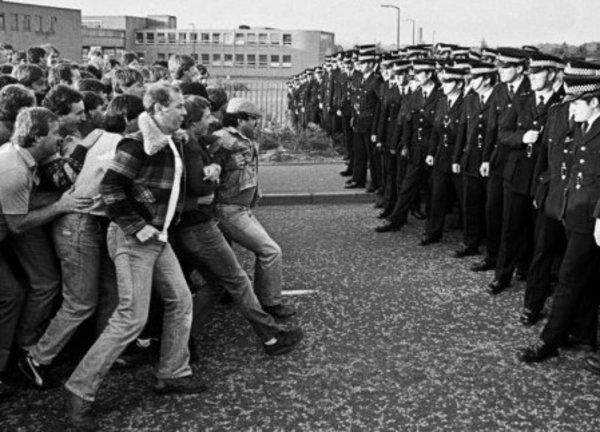 The 1984-85 Miners' Strike convulsed Britain. It changed everything from policing to politics and art.
Saturday 8 March join us for a day of celebration and inspiration, to mark the 30th Anniversary of this iconic event.
Bringing together film premiers, long lost archive, debate, discussion and entertainment to look back at a defining event in British history and at the strike's relevance today.
Day session from 11am
*Women on the Frontline
*Murdoch, the Media and the Miners
*FILM: Battle for Orgreave and rare archive
*The Enemies Within: The secret state and the strike
(relaunch of Seumas Milnes' book The Enemy Within) alongside other speakers
Seumas Milne Still The Enemy Within Event Video
*Culture Shock: When Art and Politics collide (with preview of Test Dept forthcoming book 'Total State Machine') alongside other artists.
*Screening of 'Fuel to Fight' Test Dept and the Miners Strike National Tour - short film.
*Strikes, Solidarity and Pride: What we can learn from the strike
*Injustice- From Orgreave to Tottenham
Evening sessions from 5pm
*FILM: Miners Shot Down- UK premier of the ground breaking doc that tells the story of Marikana Massacre with Q&A from team
*Test Dept will be providing a DJ set of Agitative Industrialism to set the evening proceedings off.
*Live performance from Emile Strunze and 52 Commercial Road *DJ set from Pact Between Strangers
For details visit: Still The Enemy Within