26 February, 2014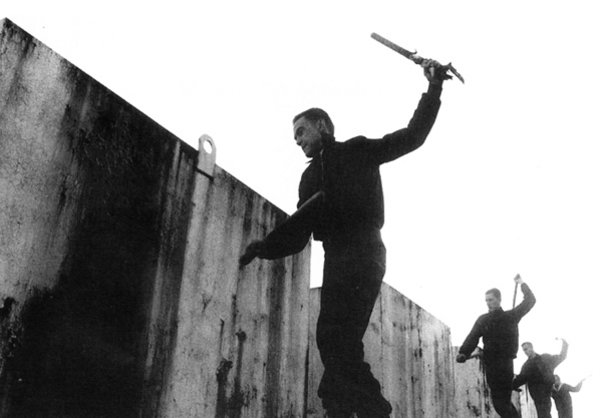 Total State Machine will feature a wide range of texts from Test Dept allies, collaborators and writers, including Jonathan Moore, Robin Rimbaud, Laibach, Stephen Mallinder (ex Cabaret Voltaire), Marek Kohn, Alan Sutcliffe, Andy Wilson, Russell MacEwan and many more. The introduction is by Alexei Monroe.
With artwork and event photos from the group's archives and others, it will also be a highly visual book, illustrating the spectacular scale and impact of Test Dept's work.
As well as manifestos, excerpts from tour diaries and many previously unknown stories and documents, the book also contains extensive interviews conducted in which they speak openly about their history.
Extract from the Introduction by Alexei Monroe
"Aesthetic re-industrialisation was a reaction against the gathering force of neo-liberal de-industrialisation. Whole technologies, populations, towns and regions were suddenly declared 'obsolete' and in need of clearance. In the early 1980s, the already blighted areas of South London the group lived and worked in also felt the force of rapid de-industrialisation and austerity."
More Information: PC Press