23 June, 2020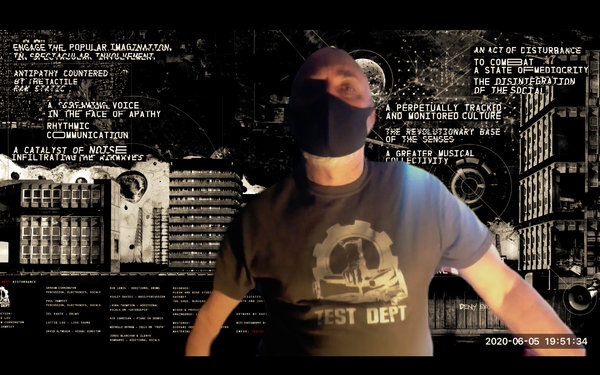 Test Dept @ Glastonbury 50.
William Green Stage.
Saturday 27.06.20
Test Dept were due to make their premiere @ Glastonbury this year as part of the 50th year anniversary.
TD were invited by Dave Henderson to perform on the William Green Stage.
Dave was a music journalist for the influential Sounds music paper in the 1980's and championed Test Dept along with other groups in the burgeoning industrial music scene.
Unfortunately due to CV19 this years event has been cancelled, however there will be a series of virtual events linked from the Glastonbury site.
https://www.glastonburyfestivals.co.uk/
Test Dept are scheduled for Saturday 27.06.
https://www.youtube.com/watch?v=mMctuDaBwHA&list=PLEAX4Pl3AhhnJQYS5TgWNm...