28 September, 2014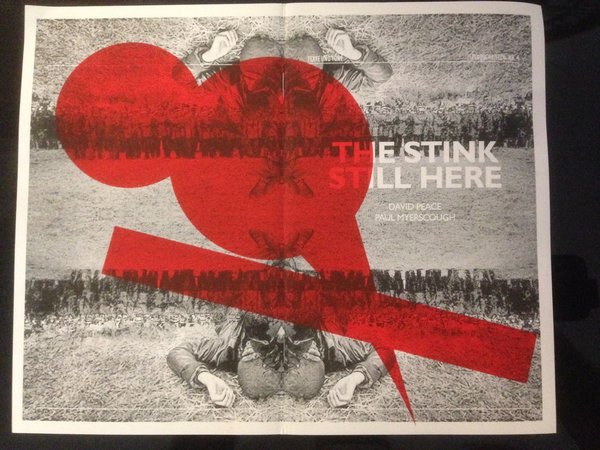 Event Date and Time:
April 19, 2014
12:00pm-7:15pm
Location:
Department of Cinema Studies
721 Broadway, 6th Floor, Michelson Theater
New York, NY 10003
THE STINK STILL HERE: THE MINERS' STRIKE ON FILM
Free and open to the public.
Organized by the Colloquium for Unpopular Culture
THE STINK STILL HERE is a day-long series of screenings and talks commemorating the 30th anniversary of the British Miners' Strike. Perhaps the most sustained, divisive and occasionally violent struggle in recent decades, it pitted a Conservative Party hellbent on unleashing the forces of market fundamentalism against men and women from working-class communities who saw, more clearly than commentators and even left-wing politicians, that the strike's outcome would determine the future of British labour.
Their year-long resistance, in the face of vilification from Margaret Thatcher and from her allies within mainstream media (the miners' union was dubbed "the enemy within", while the Conservative Chancellor described preparing for the strike as being "like re-arming to face the threat of Hitler"), inspired a broad cultural front that included pop musicians such as Billy Bragg, Test Dept and The Smiths.
THE STINK STILL HERE presents a wide range of incendiary, emotional and rarely-seen essay films, activist footage and conceptually-informed performance pieces - among them Jeremy Deller and Mike Figgis's The Battle of Orgreave, Richard Eyre's banned V, and Bill Morrison's The Miners' Hymns - presented and debated by prominent writers, scholar-activists and filmmakers.
A booklet accompanied the show with an exclusive interview with author David Peace discussing his own work including GB84 and his musical memories including Test Dept at the HellFire Club, Wakefield, Yorkshire.
http://cinema.tisch.nyu.edu/object/csspring2014_miners.html
Special Thanks to Sukhdev Sandhu