12 October, 2020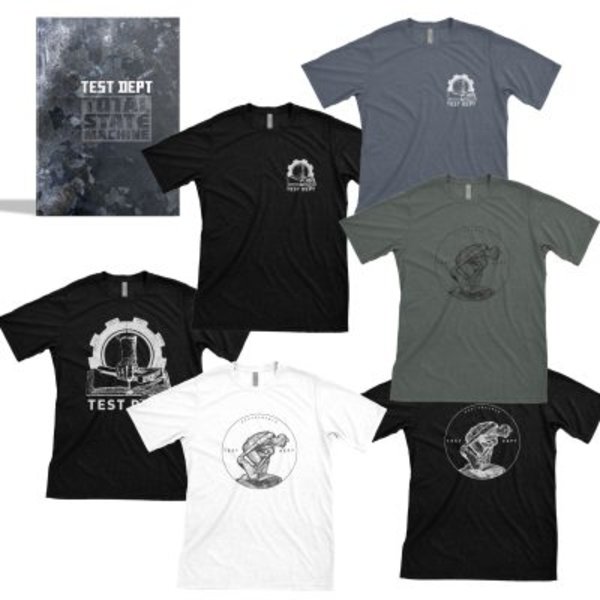 We're very excited to announce this excellent bundle offer that includes a Test Dept T-Shirt and the unique in depth Test Dept book 'Total State Machine'.
This unique book is a visual representation of Test Dept's career, featuring original artwork, photography and documentary images of the group from all periods of their work.
See this link to the One Little Independent Records' shop:
https://www.olirecords.com/shop/test-dept/book-t-shirt-bundle/?v=79cba11...